Issue
If a Stitch service is disrupted or unable to handle a particular action, you might see an error that says "Something went wrong" and an invitation to retry your action.

Alternatively, you might see a 500 error code page. An example is below 👇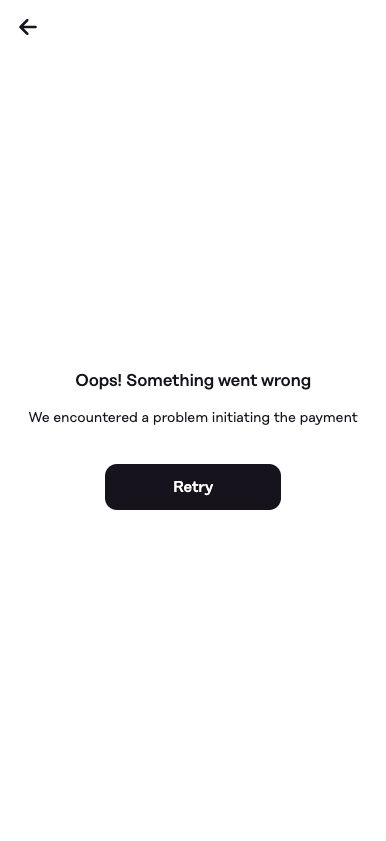 Troubleshooting
This may happen for a number of reasons. Some common reasons are:

1. Your device is incompatible (usually this includes older models outside of ES6 support)

2. Unhandled exception by Stitch
3. Intermittent service disruption by a particular bank

For all methods above, we ask that you retry the action.


If the above fails feel free to contact Stitch support using the form here 🧑🏿‍💻.