Bank EAP (Electronic Account Payment) limits are limits imposed on your bank account by the bank.
This number represents the total value of payments you can make via EFT or EAP over a determined period of time. These limits apply to all account types and across banking services. Each bank has its own set of EAP or account transfer limits.
The below is an example screenshot of what a typical limit error may look like if encountered when initiating a payment.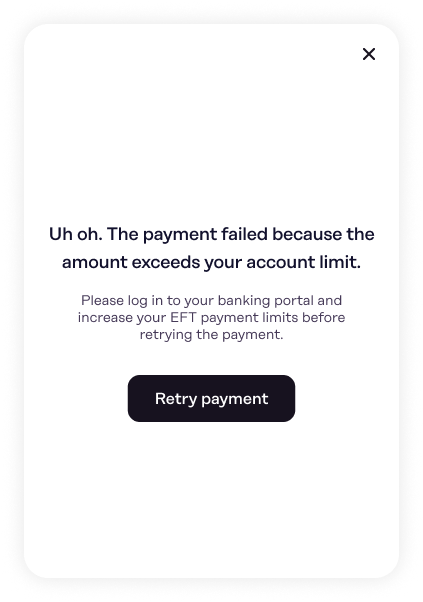 The below articles detail how you can change these limits per bank.
Capitec - Change payment limit 📱
Nedbank - Change payment limit 📱